Bradshaw Cadillac of Greer's Community Involvement
Bradshaw Automotive Serving the Greer, SC Community

Bradshaw Automotive cares for the community it serves and strives to support and strengthen it through contributions and leadership to our most needed programs.
Children, as well as community, are very special to Bradshaw Automotive and their involvement includes some of the following organizations:
Greenville Health Systems Safe Kids

For the past 15 years Bradshaw Automotive has been a champion for Safe Kids Upstate. Mr. Bradshaw's passion for car seat safety for children has been evident through his continuous sponsorship of Safe Kids Car Seat Safety Inspections. Three out of four child car seats are not only improperly installed but some are defective or the wrong size for the child. Safe Kids Inspections helps save lives.
In 2006, the family made the largest gift ever received by any Safe Kids coalition member worldwide. The gift helped provide six permanent car seat inspection sites and increased the size and reach of Safe Kids. Mr. Bradshaw has received multiple awards for his service and commitment to Safe Kids:
• 2007 Safe Kids Worldwide Outstanding Dealer Partnership Award
• 2008 Major Benefactor to Upstate Safe Kids Program - Awarded "For The Love of Children" award
• 2011 Awarded William King Bryan Philanthropy Award
• 2015 Safe Kids Superhero Award
Greenville Children's Museum

The Children's Museum is committed to serving the needs and interests of all children by providing experiences that stimulate curiosity, stir the imagination, and develop a lifelong love of learning. The Bradshaw Family has helped make those experiences a reality through their donations and also the creation of the "Start Your Engines" Exhibit. The Bradshaw's received the GREAT FRIENDS of THE CHILDREN'S MUSEUM award in 2007.
JDRF

Bradshaw Automotive supports JDRF (Juvenile Diabetes Research Foundation), the leading organization funding type 1 diabetes research, through contributions and support of their charitable events. Fighting for a cure!
American Heart Association

Bradshaw Automotive has supported the American Heart Association and also participated in its Upstate Heart Walk. The last participation raised nearly $9,000.00 and had approximately 30 employees who walked during the event to help fight heart disease and promotes heart healthy awareness.
United Way of Greenville County

Bradshaw Automotive supports United Way by contributing thousands of dollars annually. United Way's work centers around a commitment to achieving two goals:
1) helping people in need right now through ongoing support of essential local programs, and
2) eliminating future needs by developing strategies to improve school readiness for young children, high school graduation for youth, and financial stability for individuals and families.
Bradshaw Automotive Group is listed as one of the Top 50 for Corporate Donations with 100+ employees and has supported the United Way for over 17 years. Bradshaw is also a Recipient of United Way Campaign Award of Excellence.
BRADSHAW INSTITUTE FOR COMMUNITY CHILD HEALTH AND ADVOCACY - A PART OF GHS CHILDREN'S HOSPITAL
A legacy gift to create this institute was given by William and Annette Bradshaw, who saw a need to help build a safer and healthier community for children. Their gift is the largest in GHS' history.
The Bradshaw Institute's unique scope and partners will essentially extend care "beyond hospital walls" and into the community and actual homes, allowing wide-ranging programs to reach families before health problems reach critical level and so hopefully lessen impact of the problem – whether that problem is asthma, abuse, diabetes, skyrocketing obesity levels or ensuring children reach optimal development or preventing injuries through extensive community education. The institute and its community/university partners will focus on research, advocacy, prevention and education, healthy child development, community pediatrics and finding ways to reduce healthcare disparities.
"Giving back to the community, especially by helping children and families, is very important to our family," said William and Annette Bradshaw. "We've seen firsthand how prevention out-reach – whether as simple as a car-seat check or helmet fitting – can save lives. Can you imagine how much more we as a community and a state can achieve through this kind of innovative approach that expands care to families and takes it directly into their communities?"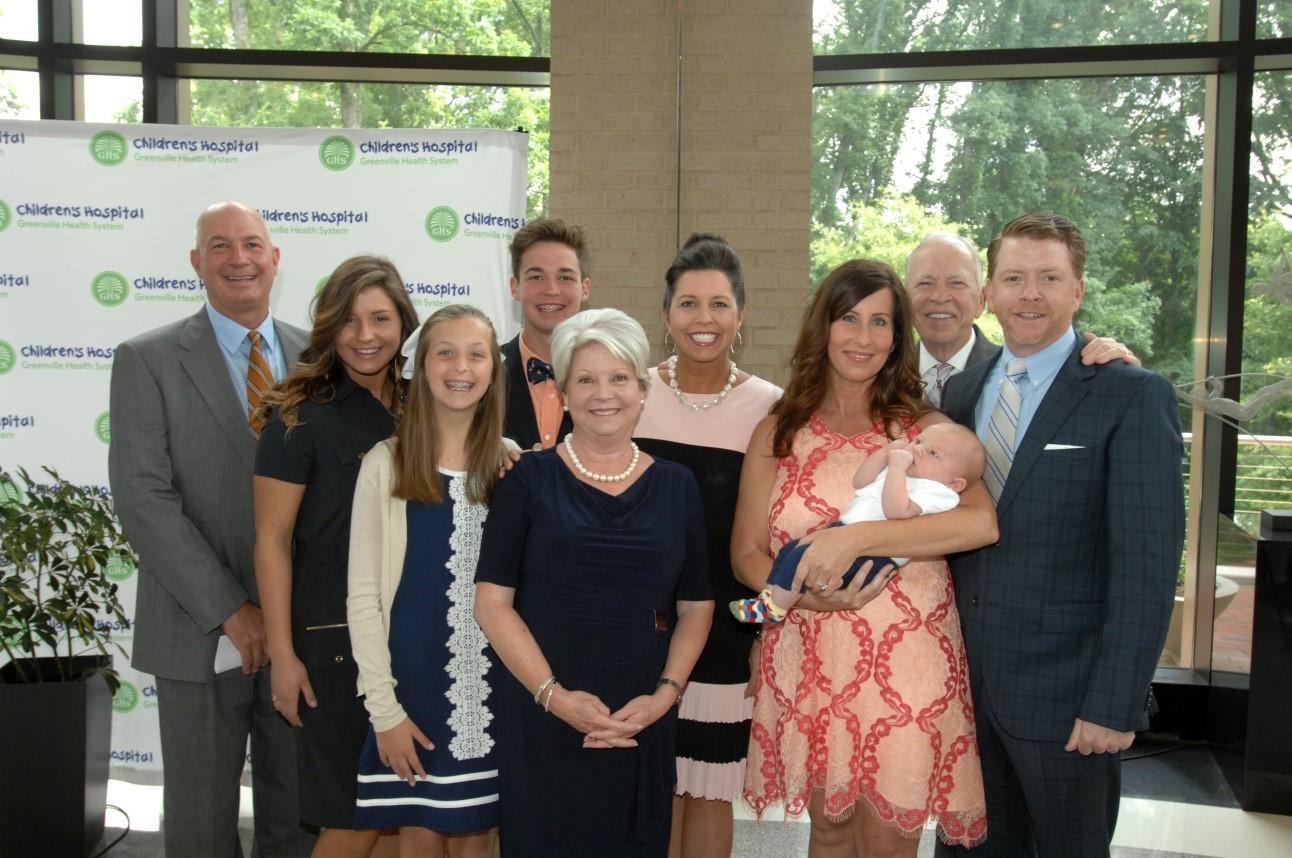 Bradshaw supports many other charities. Several of these are listed below: